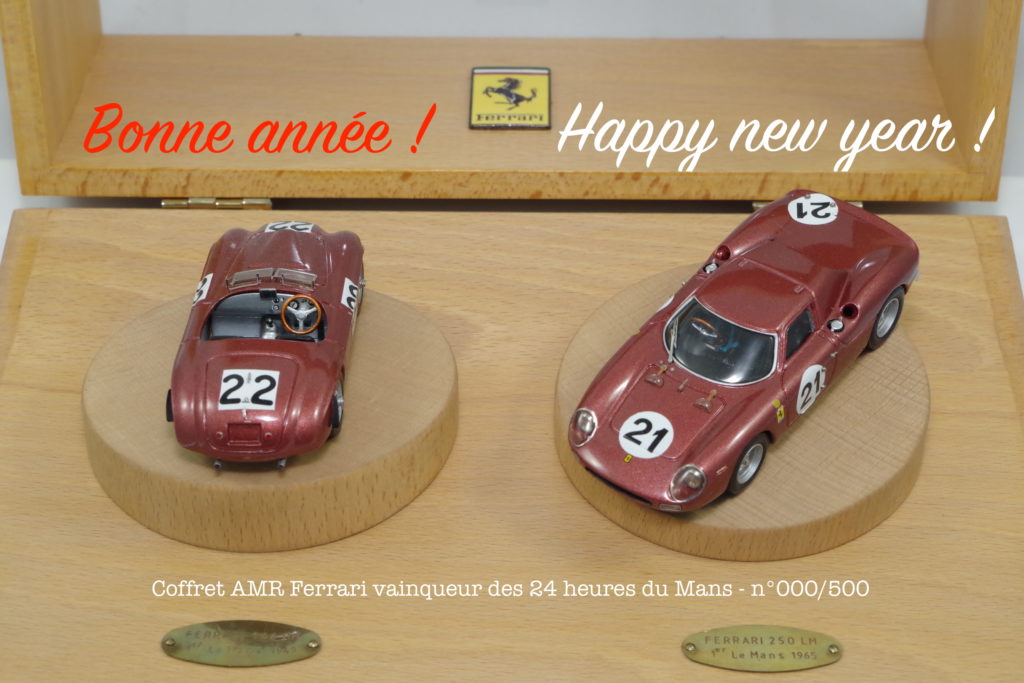 Nous vous souhaitons d'agrandir votre collection d'AMR-X
We wish you to add new AMR-X to your modelcars collection
La première série (100 ex. numérotés) des exemplaires du livre sur les 30 années d'AMR est épuisée.
Pour autant, OUI quelques uns des exemplaires de la deuxième série (100 ex. non numérotés) sont encore disponibles.
Envoi depuis la France vers toute l'Europe. Le prix ? 250 euros + port.
L'avis du blog fil rouge automobile ici
The first batch (100 numbered samples) of AMR, the result of a passion is sold out.
However YES, some of the second batch (100 samples NOT numbered) are available.
Shipping from France to whole Europe. The price ? 250 euros + shipping.
Featured in Cavallino 

Antony Ruf
Le site change d'hébergeur.
L'accès au catalogue interactif est déjà opérationnel (mot de passe nécessaire).
Le contenu public arrivera progressivement, le temps que j'apprivoise ce nouvel outil.
Merci de votre compréhension,
The AMR website is moving to a new host.
The access to the interactive production list is already possible (password required).
The articles of the free-area will come back progressively, I need to learn the new tool.
Thanks for your understanding.